REGISTER A TEAM
The 2021 AISL Fall Session registration is not yet open.
The information below will be updated before registration opens.
---
HOW TO REGISTER YOUR TEAM:
Please complete and email the following document to the convenors at Beckwith.AISL@hotmail.com, as your intent to operate a team. Divisions will be run with 3 or 4 teams only.
If you ran a team in the Fall session and the roster is to stay the same or only have minor changes, please contact the convenors at Beckwith.AISL@hotmail.com with a list of changes to be made.
Note: Fillable Excel document was created in Microsoft Excel, and is not compatible with Google Sheets.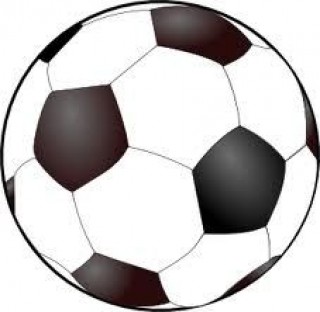 Team Roster ( PDF / Fillable Excel )
---
HOW TO REGISTER YOUR PLAYERS:
Visit the Player Registration page for more information.
Note: Players that have NOT played in the AISL in the Fall session need to complete the entire registration process.
Note: Players that have played in the Fall session do not need to re-complete registration paperwork or pay the OS fee again - they just need to pay their player fee to you / the Township of Beckwith Municipal Office.
---
TEAM / PLAYER FEES:
Team registration fee is $1200.00 per session.
As team manager, you determine how much your players pay towards the team fee.
A mandatory Ontario Soccer player insurance fee is $25.00 per player (per indoor SEASON - covers all sessions).
Please see below for an example of player fees if the fee is split evenly between number of players on your roster.
| NUMBER OF PLAYERS | PLAYER FEE | OS FEE | TOTAL COST FIRST SESSION REGISTERED | TOTAL COST SUBSEQUENT SESSIONS REGISTERED |
| --- | --- | --- | --- | --- |
| 9 full-time players | $133.33 | $25.00 | $158.33 | $133.33 |
| 10 full-time players | $120.00 | $25.00 | $145.00 | $120.00 |
| 11 full-time players | $109.09 | $25.00 | $134.09 | $109.09 |
| 12 full-time players | $100.00 | $25.00 | $125.00 | $100.00 |
---
METHOD OF PAYMENT:
Accepted methods of payment are DEBIT, CASH, or a CHEQUE (payable to The Township of Beckwith).
Please note that at this time, we are unable to accept player / team fee payments via CREDIT CARD.
Players completing online registration pay the OS insurance fee online (various methods including CREDIT CARD).
---
REFUNDS:
The AISL does not refund player fees.
As team fees need to be paid in full, the team in question will be responsible to arrange any player refund.
Team credit / refunds are only issued if there is cancellation of a session due to COVID-19 reasons.
• Before session starts: 100% refund
• Before 3rd game is played: 75% refund
• Before 5th game is played: 50% refund
• After game 5 is played: 0% refund